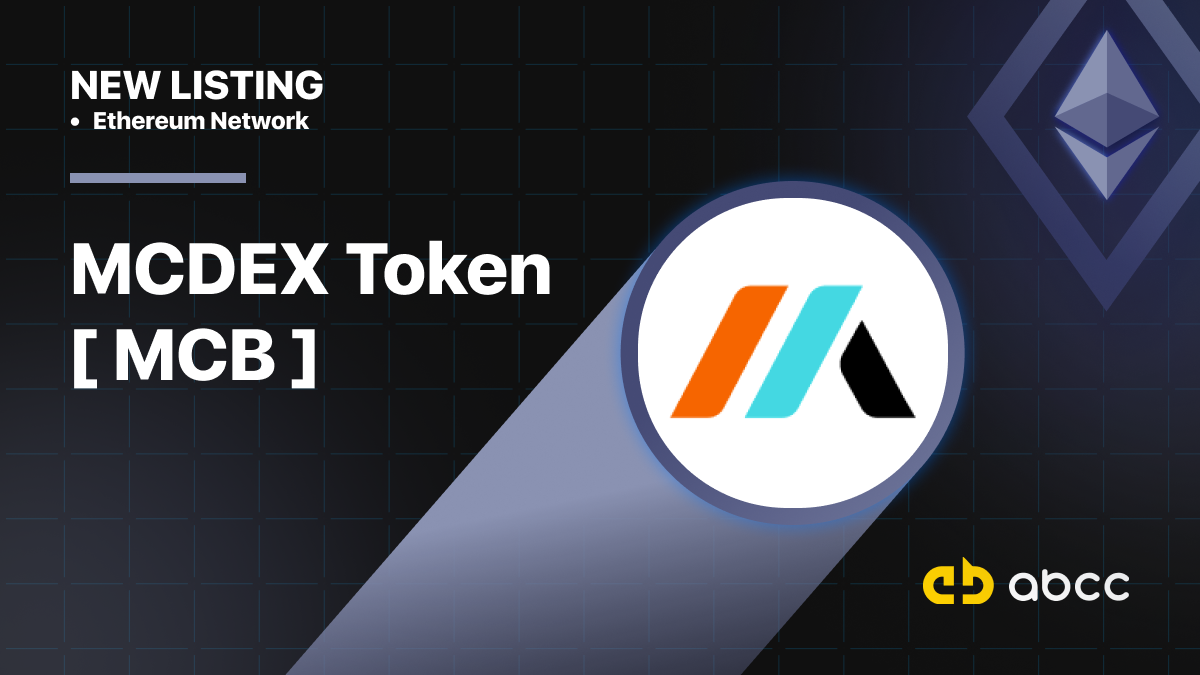 Fellow ABCCers,
We are excited to announce that ABCC has added a new cryptocurrency, MCB, for trading.
This has increased our trading pairs to include MCB/USDT.
Start Depositing and Trading MCB through our platform and experience our full range of services!
More cryptocurrencies and trading pairs are coming soon.
About MCDEX (MCB)
MCDEX is a DEX for futures built on the Ethereum L2 scaling solution Arbitrum and BSC. It is designed to prioritize censorship resistance, security, and self-custody. The goal is to allow anyone to create perpetual markets and trade in them, which is why there are several market participants on MCDEX: AMMs, operators, liquidity providers, traders, keepers, and delegators.
The V3 version of the MCDEX perpetual futures product allows users to enjoy excellent liquidity while paying minuscule fees. Users can trade up to 500 ETH or 40 BTC without any slippage with up to 25X leverage on Arbitrum.
Another unique feature is the permissionless creation of markets. The role of creating markets and setting the initial parameters, such as the margin rate and AMM risk parameters is fulfilled by operators. Operators also need to pay for or provide oracle services. By creating markets, they can profit from trades by charging management fees.
Circulation
Max Supply: 10,000,000
Circulating Supply (as of 11/02/2022): 3,584,221
Project Website
Contracts
Ethereum: 0x4e352cf164e64adcbad318c3a1e222e9eba4ce42
Start your easy and instant access on ABCC App:
Thank you for your support!
ABCC Team
February 17, 2022
Join ABCC Communities
Reddit: - https://www.reddit.com/r/ABCC/
Twitter - https://twitter.com/ABCCExOfficial
Telegram - https://t.me/ABCCExOfficial_en
Data Source: CoinMarketCap / CoinGecko
Risk Warning:
You should be aware that cryptocurrencies are subject to high price-volatilities. You are solely responsible for determining whether any investment, investment strategy or related transaction is appropriate for you based on your personal investment objectives, financial circumstances and risk tolerance. ABCC reserves the right to rescind and terminate our services to users in countries and jurisdictions where relevant laws and regulations apply.