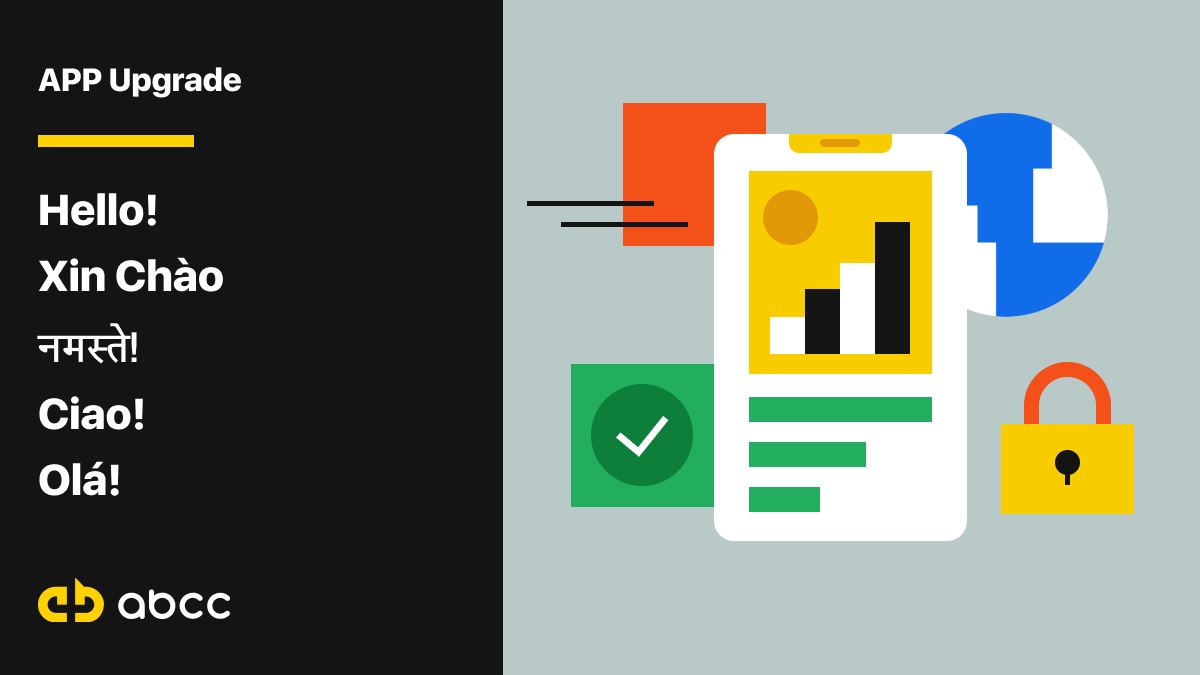 Great news fellow ABCCers,
ABCC recently added languages in Vietnamese, Hindi, Portugese and Italian in our APP. This update brings up the number of languages to eleven, with more to come in the future. We want to assist you in making the most of your ABCC experience, and we intend to do it in the language that you speak! Don't worry if you do not see your own languages, ABCC won't stop at just eleven languages. We plan to open more opportunities for languages in Southeast Asia and Europe and many more countries.
Start downloading and get your easy and instant access on ABCC App:
Haven't verified your account?
Verify your account now and start trading in your language!
Join ABCC Communities
Reddit: - https://www.reddit.com/r/ABCC/
Twitter - https://twitter.com/ABCCExOfficial
Telegram -
English: https://t.me/ABCCExOfficial_en
Risk Warning:
You should be aware that cryptocurrencies are subject to high price-volatilities. You are solely responsible for determining whether any investment, investment strategy or related transaction is appropriate for you based on your personal investment objectives, financial circumstances and risk tolerance. ABCC reserves the right to rescind and terminate our services to users in countries and jurisdictions where relevant laws and regulations apply.