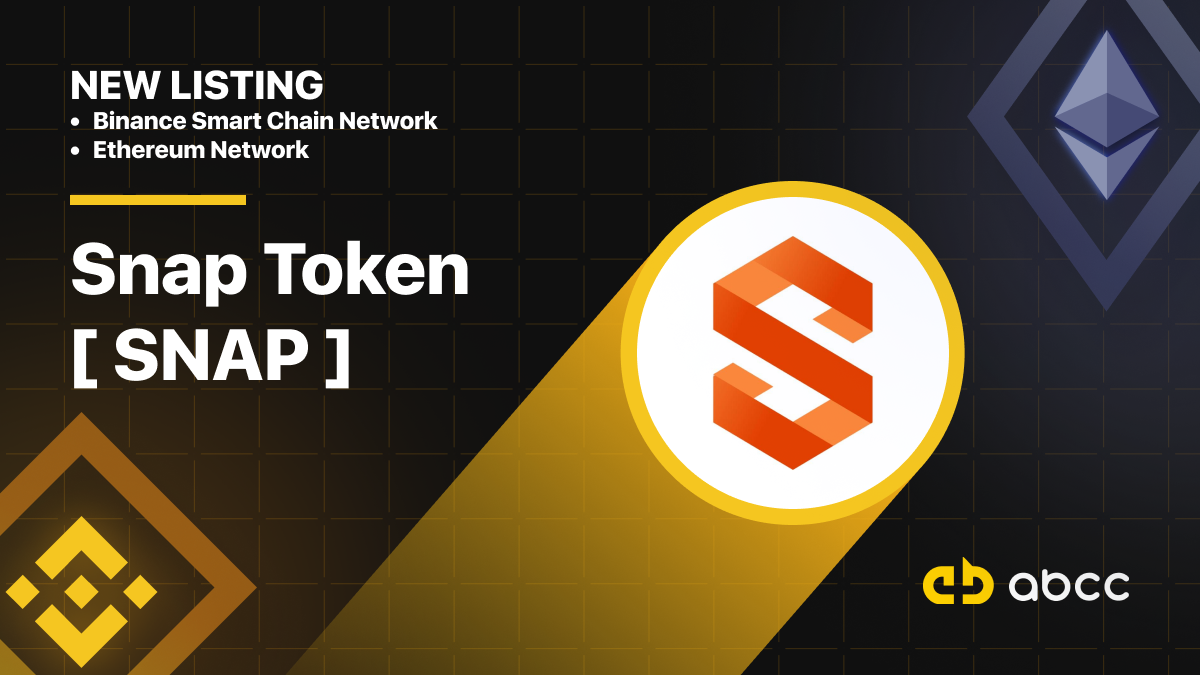 Fellow ABCCers,
We are excited to announce that ABCC has added a new cryptocurrency, SNAP, for trading.
This has increased our trading pairs to include SNAP/USDT.
Start Depositing SNAP via ERC20 or BEP20, Trading SNAP through our platform, and experience our full range of services!
More cryptocurrencies and trading pairs are coming soon.
About SnapEx (SNAP)
SnapEx is a cryptocurrency derivatives trading platform built on Binance Smart Chain. The Platform offers all kinds of products such as futures, leveraged tokens, and OTC trading as well as novel trading products such as tokenized stocks and event prediction tokens.
In addition, SnapEx also offers ample in-house liquidity allowing the orders to be executed timely.
SnapEx said that they provide 24-7 personalized one-on-one customer support in multiple languages and across multiple countries caters to their wide international user-base and fostering an active global community.
Circulation
Max Supply: 2,000,000,000
Circulating Supply (as of 12/22/2021): 47,100,000
Project Website
Contracts
ERC20: 0x57cd5A91c18D21DeDd72d3bcf255b60Aef290f53
BEP20: 0x57cd5A91c18D21DeDd72d3bcf255b60Aef290f53
Start your easy and instant access on ABCC App:
Thank you for your support!
ABCC Team
December 28, 2021
Join ABCC Communities
Reddit: - https://www.reddit.com/r/ABCC/
Twitter - https://twitter.com/ABCCExOfficial
Telegram - https://t.me/ABCCExOfficial_en
Data Source: CoinMarketCap / CoinGecko
Risk Warning:
You should be aware that cryptocurrencies are subject to high price-volatilities. You are solely responsible for determining whether any investment, investment strategy or related transaction is appropriate for you based on your personal investment objectives, financial circumstances and risk tolerance. ABCC reserves the right to rescind and terminate our services to users in countries and jurisdictions where relevant laws and regulations apply.