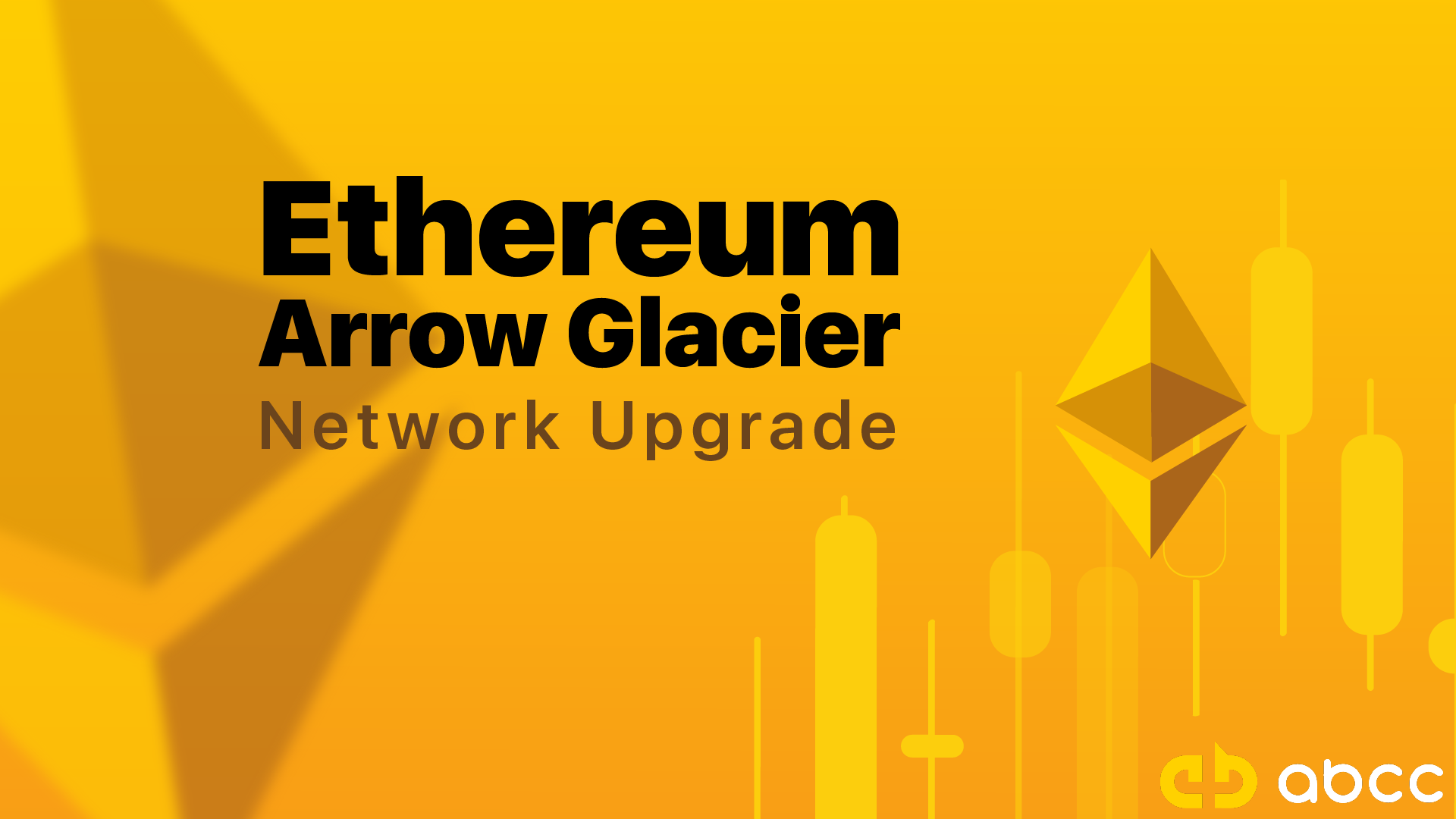 Fellow ABCCers,
We are going to support the Ethereum (ETH) Arrow Glacier Network Upgrade, which is the 3rd network upgrade planned for the proof of work chain of the Ethereum Network in 2021. Earlier this year, the Ethereum mainnet successfully deployed the Berlin upgrade and the London upgrade.
Expected approximately on 10 Dec 2021 (UTC+8), at a height of 13,773,000, a hard fork named Arrow Glacier will be carried out on the Ethereum (ETH) network, and it's similar to Muir Glacier Upgrade, changing the parameters of the Difficulty Bomb, pushing it back several months (summer next year) to keep the chain safe from freezing a.k.a the "Ice Age".
In the meantime, please note:
Trading of ETH and other ERC-20 tokens will not be affected during the upgrade.
Deposits and withdrawals of ETH and other ERC-20 tokens will be suspended during the upgrade.

The upgrade and hard fork will not result in new tokens being created.

We will re-open deposits and withdrawals for ETH and other ERC-20 tokens once we deem the upgraded network to be stable.
The estimated time of the upgrade above mention is only for reference and is subject to change depending on block propagation times.
More information:
Thank you for your patience and support!
ABCC Team
2021/12/07