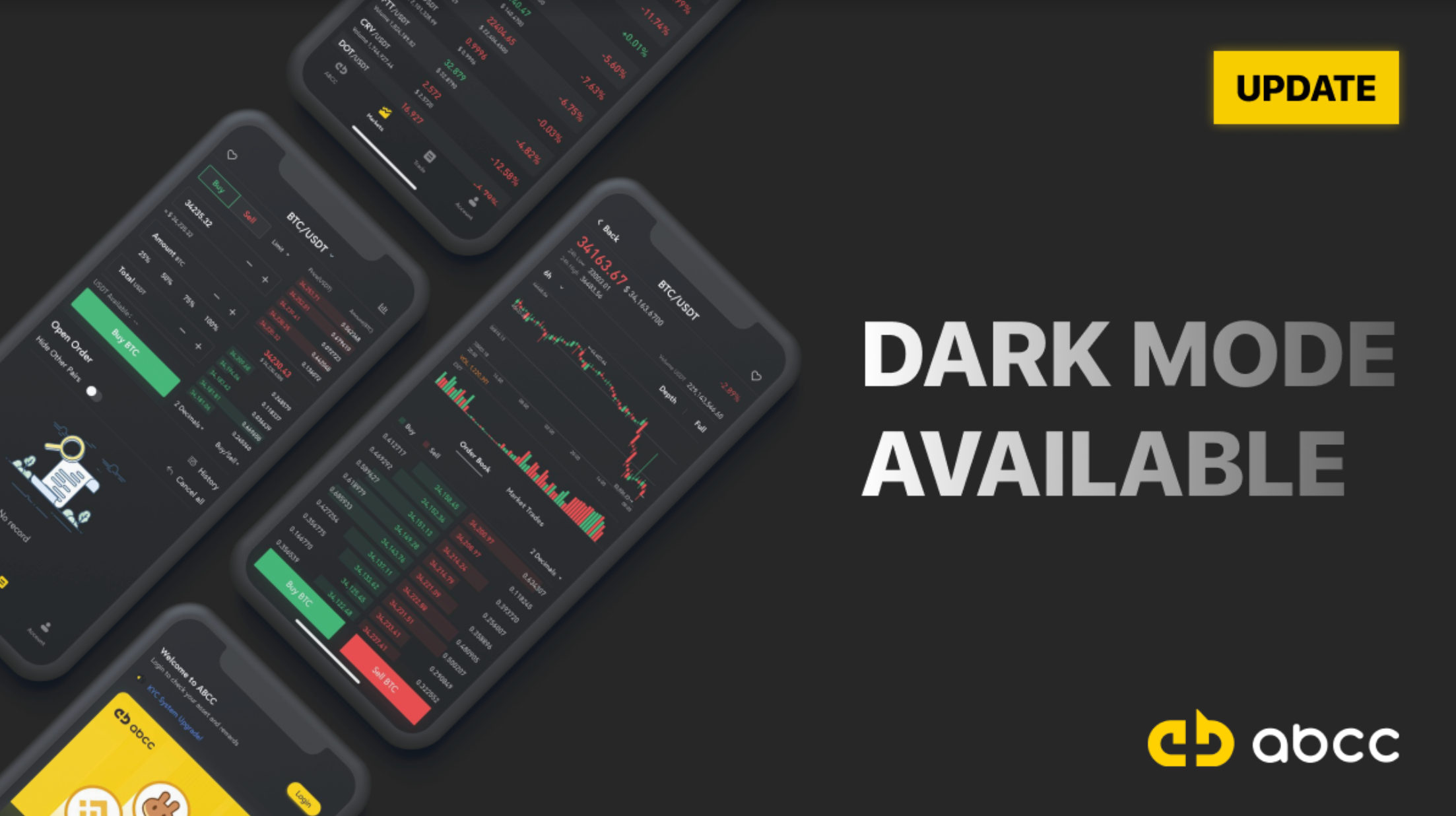 Fellow ABCCers,
To improve your trading experience, we are excited to inform you that ABCC APP supports Dark Mode interface now! Depending on your preferences, you can freely switch between Light Mode and Dark Mode, or constantly stay on either one! Easy & effortless! All up to you!
Start your easy and instant access on ABCC App:
Join ABCC Communities
Reddit: - https://www.reddit.com/r/ABCC/
Twitter - https://twitter.com/ABCCExOfficial
Telegram - https://t.me/ABCCExOfficial_en
Risk Warning:
You should be aware that cryptocurrencies are subject to high price-volatilities. You are solely responsible for determining whether any investment, investment strategy or related transaction is appropriate for you based on your personal investment objectives, financial circumstances and risk tolerance. ABCC reserves the right to rescind and terminate our services to users in countries and jurisdictions where relevant laws and regulations apply.