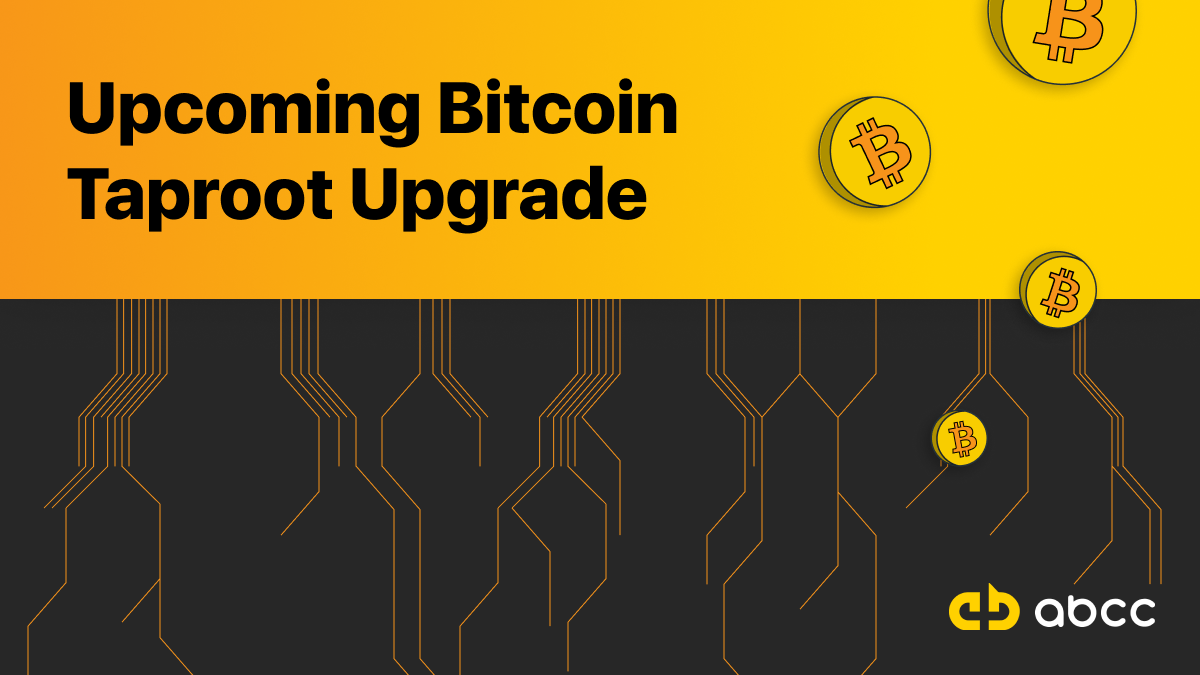 Fellow ABCCers,
We are going to support the Bitcoin (BTC) Taproot upgrade.
Expected approximately on 14 Nov., 2021 (UTC), at a height of 709,632, a soft fork named Taproot will be carry out on the Bitcoin (BTC) network, which aims to improve privacy, efficiency and smart contracts capability.
In the meantime, please note:
Trading of BTC will not be affected during the upgrade.
Deposits and withdrawals of BTC will be suspended during the upgrade.
We will re-open deposits and withdrawals for BTC once we deem the upgraded network to be stable.
The estimated time of the upgrade above mention is only for reference and is subject to change depending on block propagation times.
How will Taproot upgrade benefit users:
Higher Privacy Level: Taproot will make simple transactions indistinguishable from simplified ones.
Lower Fees: By reducing amount of transaction data lower transaction costs.
Higher TPS: Less data per transaction means more data per block, which make a higher TPS rate.
More information:
Thank you for your patience and support!
ABCC Team
2021/11/09