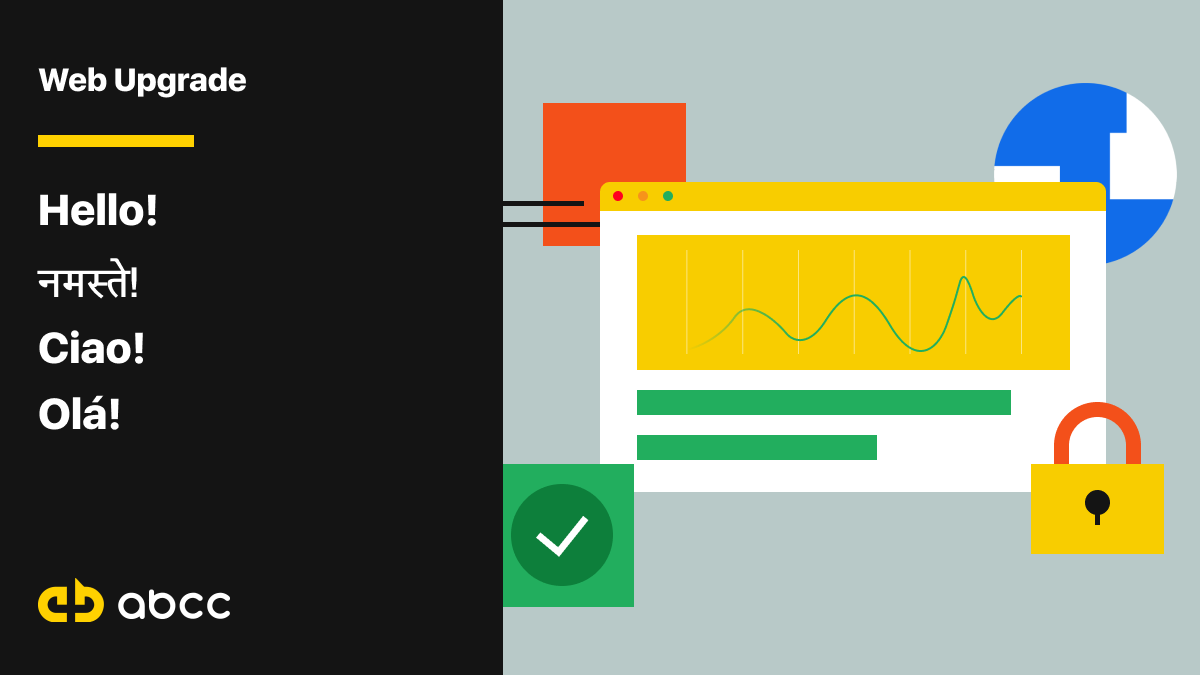 Great news fellow ABCCers,
ABCC recently added languages in Italian, Hindi, and Portuguese in our Web page. As well as currencies in Indian Rupee (INR), Singapore Dollar (SGD), New Taiwan dollar (TWD), Argentine Peso (ARS) and Vietnamese dong (VND).
This update brings up the number of languages to ten, with more to come in the future. We want to assist you in making the most of your ABCC experience, and we intend to do it in the language that you speak! Don't worry if you do not see your own languages, ABCC won't stop at just ten languages. We plan to open more opportunities for languages in Southeast Asia and Europe and many more countries.
Stay tuned as these languages will be available in App as well!
Start downloading and get your easy and instant access on ABCC App:
Haven't verified your account?
Verify your account now and start trading in your language!
Join ABCC Communities
Reddit: - https://www.reddit.com/r/ABCC/
Twitter - https://twitter.com/ABCCExOfficial
Telegram -
English: https://t.me/ABCCExOfficial_en