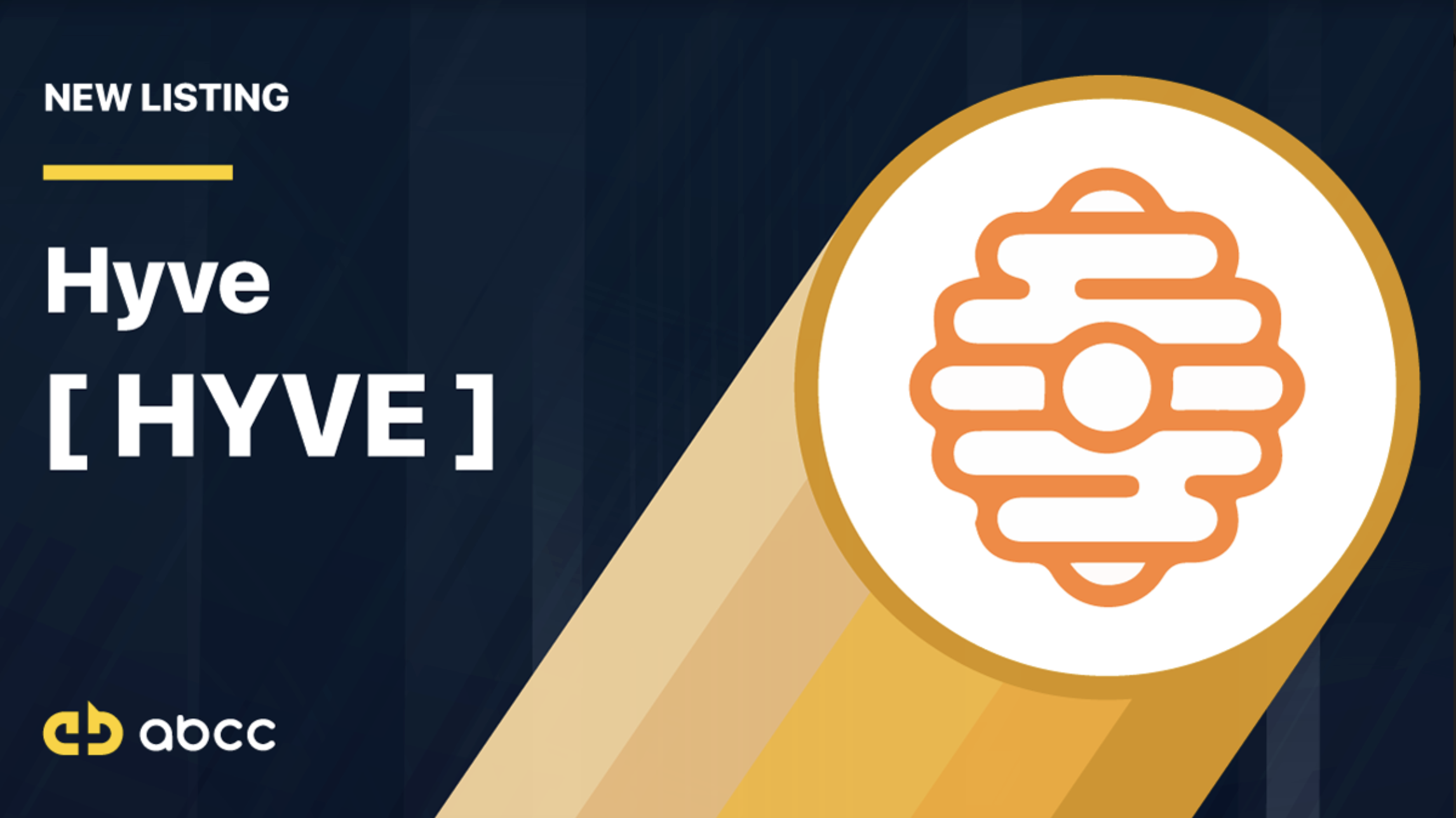 Fellow ABCCers,
We are excited to announce that ABCC has added a new cryptocurrency, HYVE, for trading.
This has increased our trading pairs to include HYVE/USDT.
Start Depositing and Trading HYVE through our platform and experience our full range of services!
More cryptocurrencies and trading pairs are coming soon.
About Hyve (HYVE)
HYVE is an autonomous ecosystem that solves the current problems in the global freelance and workforce market, leveraging the power of decentralized technologies while adding features that are non-existent on any current platform.
HYVE is aiming to get rid of intermediaries of the freelance workforce industry, connecting workers with companies. HYVE also plans to bring smart contracts and decentralized governance into a wider application in workplace such as contracting and the payment process.
HYVE, its native token, is an ERC-777 token backwards-compatible with ERC-20 standard. It can be used for job-listing fees with a discount. HYVE is also a governance token, by staking HYVE, one can propose or vote on changes. Stakers can also profit from job-listing fees.
Circulation
Max Supply: 100,000,000
Circulating Supply (as of 12/08/2021): 25,646,075
Project Website
Contracts
0xd794DD1CAda4cf79C9EebaAb8327a1B0507ef7d4
Start your easy and instant access on ABCC App:
Thank you for your support!
ABCC Team
September 9, 2021
Join ABCC Communities
Reddit: - https://www.reddit.com/r/ABCC/
Twitter - https://twitter.com/ABCCExOfficial
Telegram -
English: https://t.me/ABCCExOfficial_en
Russian: https://t.me/ABCCExOfficial_ru
Chinese: https://t.me/ABCCExOfficial_cn
Turkish: https://t.me/ABCCExOfficial_tr
Vietnamese: https://t.me/ABCCExOfficial_vn
Spanish: https://t.me/ABCCExOfficial_es
Italian: https://t.me/ABCCExOfficial_it
Indian: https://t.me/ABCCExOfficial_in
Portuguese: https://t.me/ABCCExOfficial_pt
Risk Warning:
You should be aware that cryptocurrencies are subject to high price-volatilities. You are solely responsible for determining whether any investment, investment strategy or related transaction is appropriate for you based on your personal investment objectives, financial circumstances and risk tolerance. ABCC reserves the right to rescind and terminate our services to users in countries and jurisdictions where relevant laws and regulations apply.