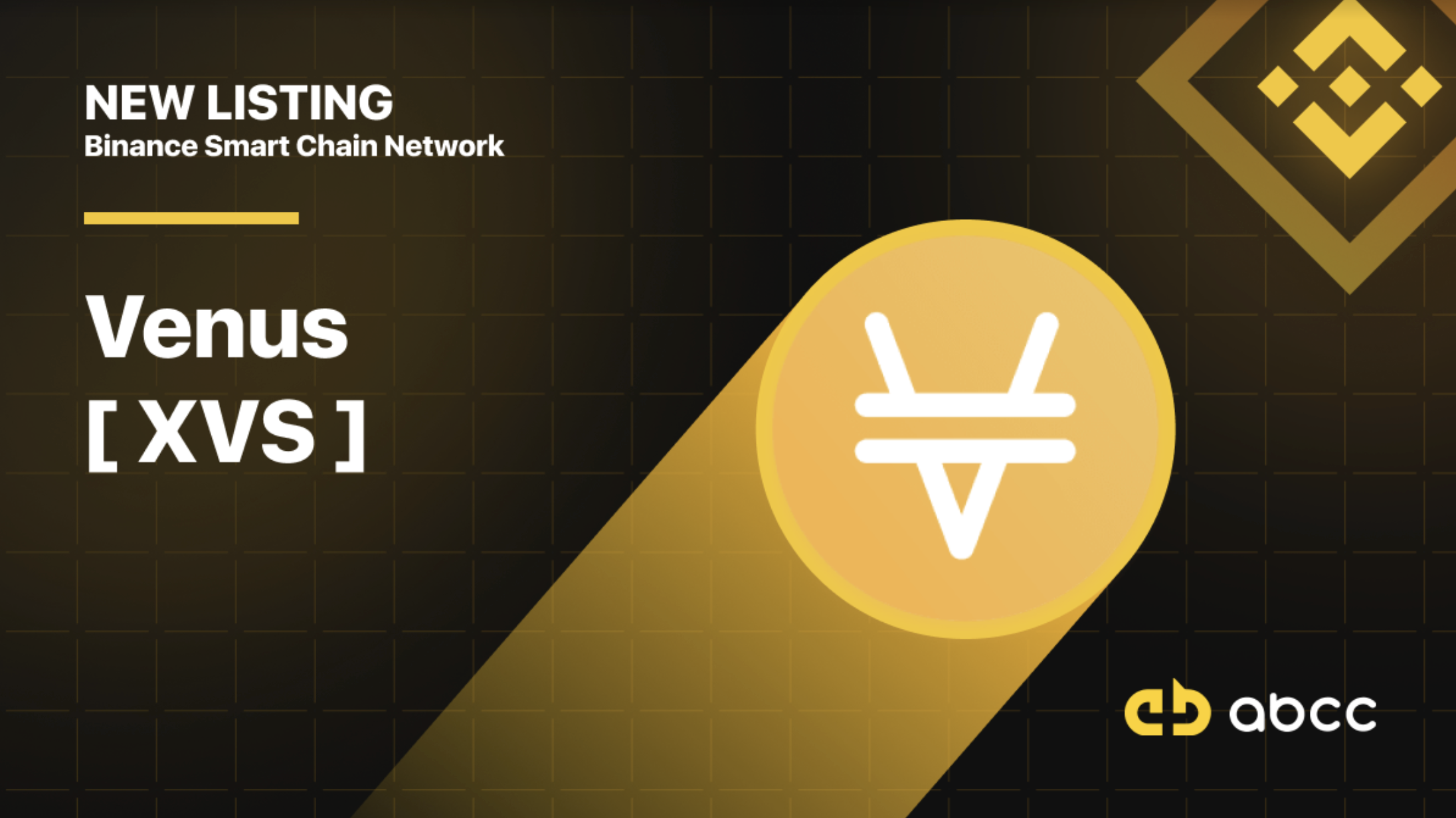 Fellow ABCCers,
We are excited to announce that ABCC has added a new cryptocurrency, XVS, for trading.
This has increased our trading pairs to include XVS/USDT.
Start Depositing and Trading XVS through our platform and experience our full range of services!
More cryptocurrencies and trading pairs are coming soon.
About Venus (XVS)
Venus is an algorithmic money market and stablecoin protocol that is built on Binance Smart Chain (BSC). The protocol is forked from Compound (COMP) and MarkerDAO (MKR) and works like the combination of two. It includes a crypto asset lending and borrowing features and allows users to mint VAI stablecoins by posting collateral to the Venus' smart contract.
By holding XVS, community members can participate in the governance of Venus protocol.
Circulation
Max Supply: 29,960,733
Circulating Supply (as of 22/09/2021): 11,190,148
Project Website
Contracts
Binance Smart Chain (BSC): 0xcf6bb5389c92bdda8a3747ddb454cb7a64626c63
Start your easy and instant access on ABCC App:
Thank you for your support!
ABCC Team
October 7, 2021
Join ABCC Communities
Reddit: - https://www.reddit.com/r/ABCC/
Twitter - https://twitter.com/ABCCExOfficial
Telegram - https://t.me/ABCCExOfficial_en
Data Source: CoinMarketCap / CoinGecko
Risk Warning:
You should be aware that cryptocurrencies are subject to high price-volatilities. You are solely responsible for determining whether any investment, investment strategy or related transaction is appropriate for you based on your personal investment objectives, financial circumstances and risk tolerance. ABCC reserves the right to rescind and terminate our services to users in countries and jurisdictions where relevant laws and regulations apply.