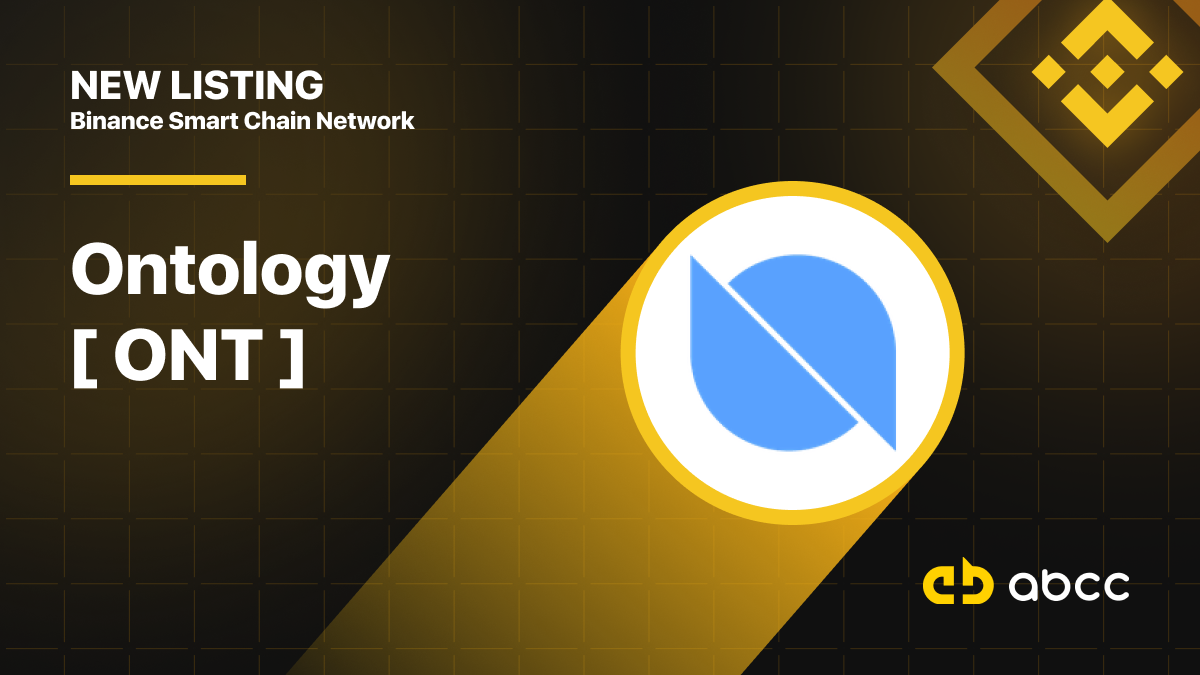 Fellow ABCCers,
We are excited to announce that ABCC has added a new cryptocurrency, ONT, for trading.
This has increased our trading pairs to include ONT/USDT.
Start Depositing and Trading ONT through our platform and experience our full range of services!
More cryptocurrencies and trading pairs are coming soon.
About Ontology (ONT)
Ontology is a high performance public blockchain project & a distributed trust collaboration platform. It is a blockchain framework supports cross-chain collaboration and Layer 2 scalability, enabling different blockchain applications to customize for their own use cases.
Ontology provides allows businesses to build their own blockchain on top of the Ontology blockchain. With its flexibility, Ontology allows compnanies to create customized blockchains to fit their specific needs in terms of features like community governance, identity authentication and privacy protection.
Circulation
Max Supply: 1,000,000,000
Circulating Supply (as of 22/09/2021): 875,249,524
Project Website
Contracts
Binance Smart Chain (BSC): 0xfd7b3a77848f1c2d67e05e54d78d174a0c850335
Start your easy and instant access on ABCC App:
Thank you for your support!
ABCC Team
October 05, 2021
Join ABCC Communities
Reddit: - https://www.reddit.com/r/ABCC/
Twitter - https://twitter.com/ABCCExOfficial
Telegram - https://t.me/ABCCExOfficial_en
Data Source: CoinMarketCap / CoinGecko
Risk Warning:
You should be aware that cryptocurrencies are subject to high price-volatilities. You are solely responsible for determining whether any investment, investment strategy or related transaction is appropriate for you based on your personal investment objectives, financial circumstances and risk tolerance. ABCC reserves the right to rescind and terminate our services to users in countries and jurisdictions where relevant laws and regulations apply.