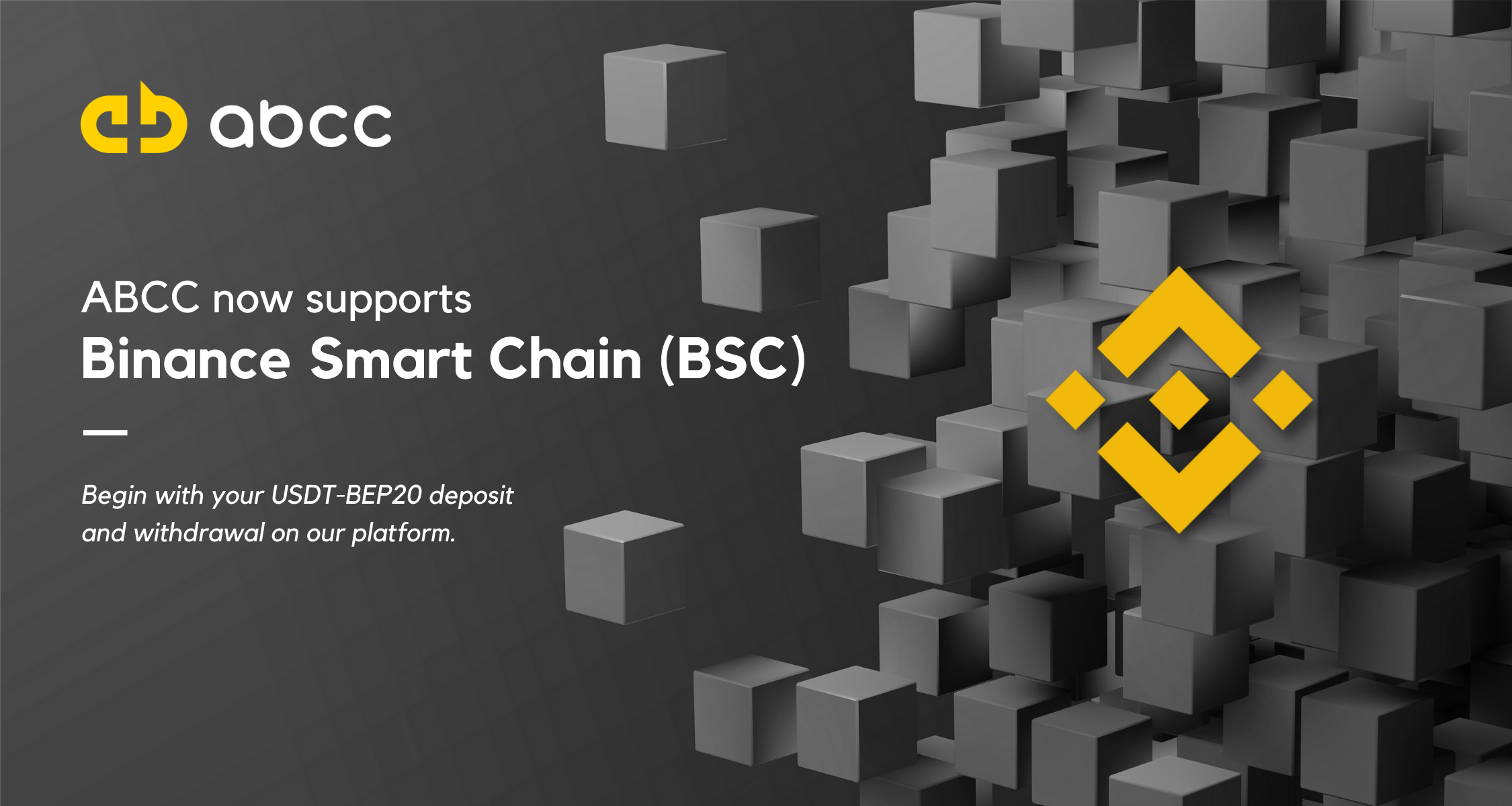 Fellow ABCCers,
ABCC has now supported Binance Smart Chain (BSC)!
Begin with USDT-BEP20 deposit and withdrawal services on: 18:00, September 2, 2021 (UTC+8).
More BEP20 token trading pairs to come in the near future. Stay tuned!
Thank you for your support. Enjoy your trading!
ABCC Team
2021-09-02
Start your easy and instant access on ABCC App:
Join ABCC Communities
Twitter - https://twitter.com/ABCCExOfficial
Telegram -
English: https://t.me/ABCCExOfficial_en
Russian: https://t.me/ABCCExOfficial_ru
Chinese: https://t.me/ABCCExOfficial_cn
Turkish: https://t.me/ABCCExOfficial_tr
Vietnamese: https://t.me/ABCCExOfficial_vn
Spanish: https://t.me/ABCCExOfficial_es
Risk Warning:
You should be aware that cryptocurrencies are subject to high price-volatilities. You are solely responsible for determining whether any investment, investment strategy or related transaction is appropriate for you based on your personal investment objectives, financial circumstances and risk tolerance. ABCC reserves the right to rescind and terminate our services to users in countries and jurisdictions where relevant laws and regulations apply.