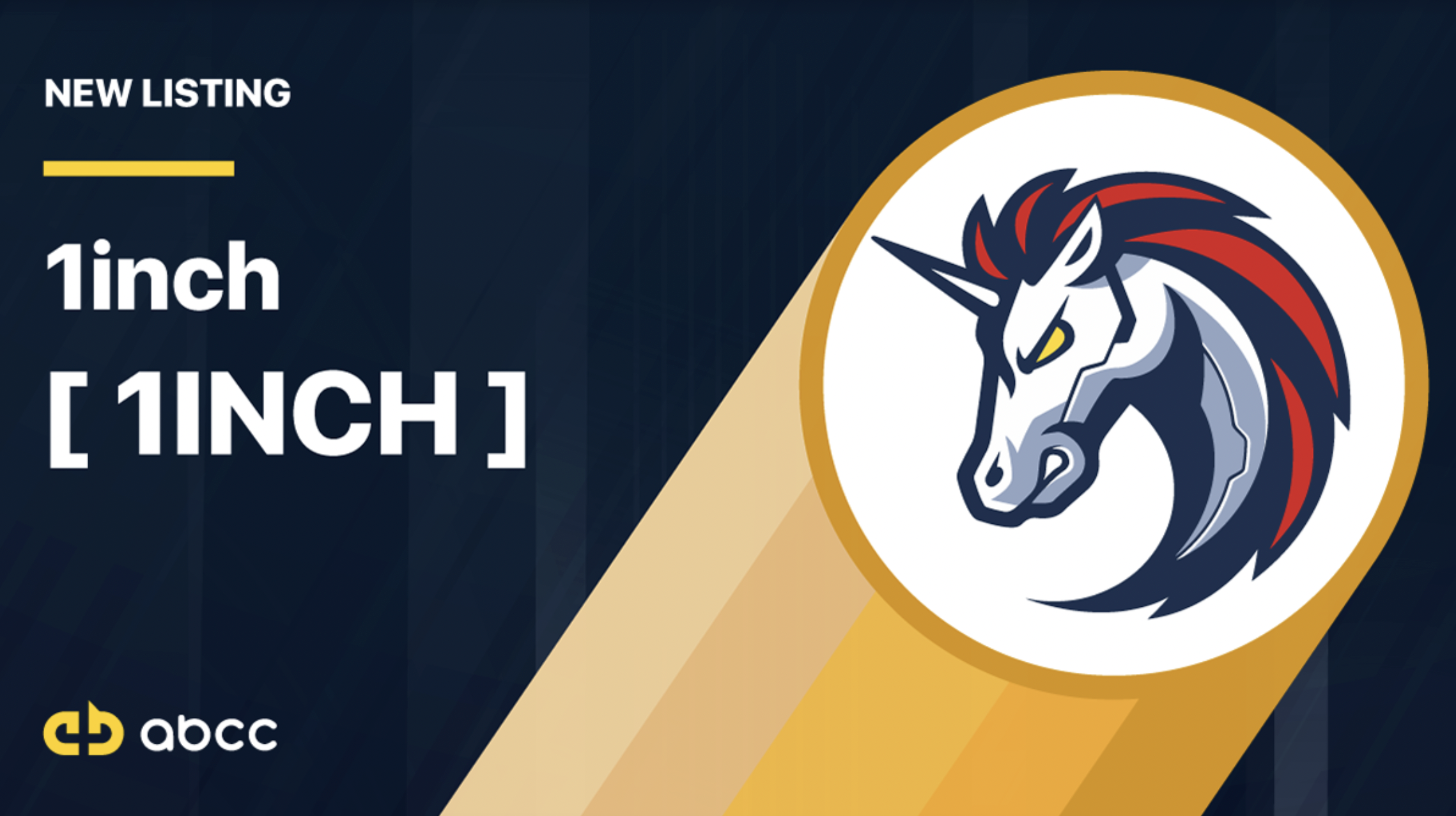 Fellow ABCCers,
We are excited to announce that ABCC has added a new cryptocurrency, 1INCH, for trading.
This has increased our trading pairs to include 1INCH/USDT.
Start Depositing and Trading 1INCH through our platform and experience our full range of services!
More cryptocurrencies and trading pairs are coming soon.
About 1inch (1INCH)
1inch is a decentralized exchange (DEX), aggregating DEXes into a single platform. It allows users to find the best price among DEXes. DEX aggregators are designed to be user-friendly so users don't have to go through all DEX platforms looking for best prices.
1inch launched its 1INCH tokens which are used in the governance of a decentralized autonomous organization (DAO). 1inch in 2020 launched MooniSwap, its own automated market maker (AMM).
Circulation
Max Supply: No Data
Circulating Supply (as of 10/08/2021): 180,362,122
Project Website
Contracts
Ethereum: 0x111111111117dc0aa78b770fa6a738034120c302
Start your easy and instant access on ABCC App:
Thank you for your support!
ABCC Team
September 7, 2021
Join ABCC Communities
Reddit: - https://www.reddit.com/r/ABCC/
Twitter - https://twitter.com/ABCCExOfficial
Telegram -
English: https://t.me/ABCCExOfficial_en
Russian: https://t.me/ABCCExOfficial_ru
Chinese: https://t.me/ABCCExOfficial_cn
Turkish: https://t.me/ABCCExOfficial_tr
Vietnamese: https://t.me/ABCCExOfficial_vn
Spanish: https://t.me/ABCCExOfficial_es
Italian: https://t.me/ABCCExOfficial_it
Indian: https://t.me/ABCCExOfficial_in
Portuguese: https://t.me/ABCCExOfficial_pt
Data Source: CoinMarketCap / CoinGecko
Risk Warning:
You should be aware that cryptocurrencies are subject to high price-volatilities. You are solely responsible for determining whether any investment, investment strategy or related transaction is appropriate for you based on your personal investment objectives, financial circumstances and risk tolerance. ABCC reserves the right to rescind and terminate our services to users in countries and jurisdictions where relevant laws and regulations apply.