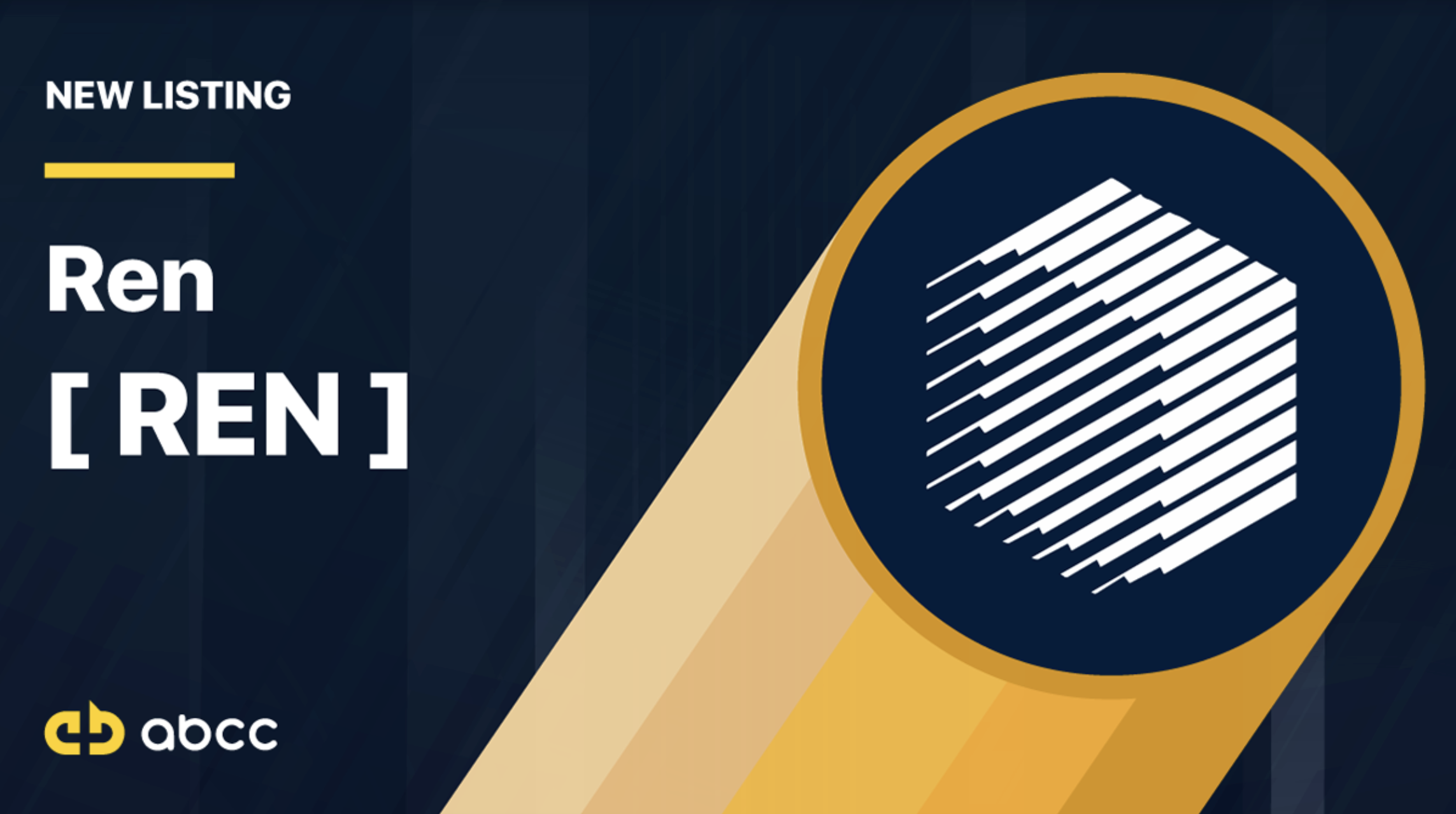 Fellow ABCCers,
We are excited to announce that ABCC has added a new cryptocurrency, REN, for trading.
This has increased our trading pairs to include REN/USDT.
Start Depositing and Trading REN through our platform and experience our full range of services!
More cryptocurrencies and trading pairs are coming soon.
About Ren (REN)
Ren Protocol is a protocol that allows users to transfer cryptocurrencies across different blockchains. Ren's core product, RenVM aims to improve interoperability of decentralized finance (DeFi) and make it more accessible for the public.
REN tokens are used as a bond by those who run the Darknodes. The Darknodes are similar to validator nodes on proof of stake (POS) blockchains.
Circulation
Max Supply: 1,000,000,000
Circulating Supply (as of 25/08/2021): 997,763,051
Project Website
Contracts
Ethereum: 0x408e41876cccdc0f92210600ef50372656052a38
Start your easy and instant access on ABCC App:
Thank you for your support!
ABCC Team
September 3, 2021
Join ABCC Communities
Reddit: - https://www.reddit.com/r/ABCC/
Twitter - https://twitter.com/ABCCExOfficial
Telegram -
English: https://t.me/ABCCExOfficial_en
Russian: https://t.me/ABCCExOfficial_ru
Chinese: https://t.me/ABCCExOfficial_cn
Turkish: https://t.me/ABCCExOfficial_tr
Vietnamese: https://t.me/ABCCExOfficial_vn
Spanish: https://t.me/ABCCExOfficial_es
Italian: https://t.me/ABCCExOfficial_it
Indian: https://t.me/ABCCExOfficial_in
Portuguese: https://t.me/ABCCExOfficial_pt
Data Source: CoinMarketCap / CoinGecko
Risk Warning:
You should be aware that cryptocurrencies are subject to high price-volatilities. You are solely responsible for determining whether any investment, investment strategy or related transaction is appropriate for you based on your personal investment objectives, financial circumstances and risk tolerance. ABCC reserves the right to rescind and terminate our services to users in countries and jurisdictions where relevant laws and regulations apply.