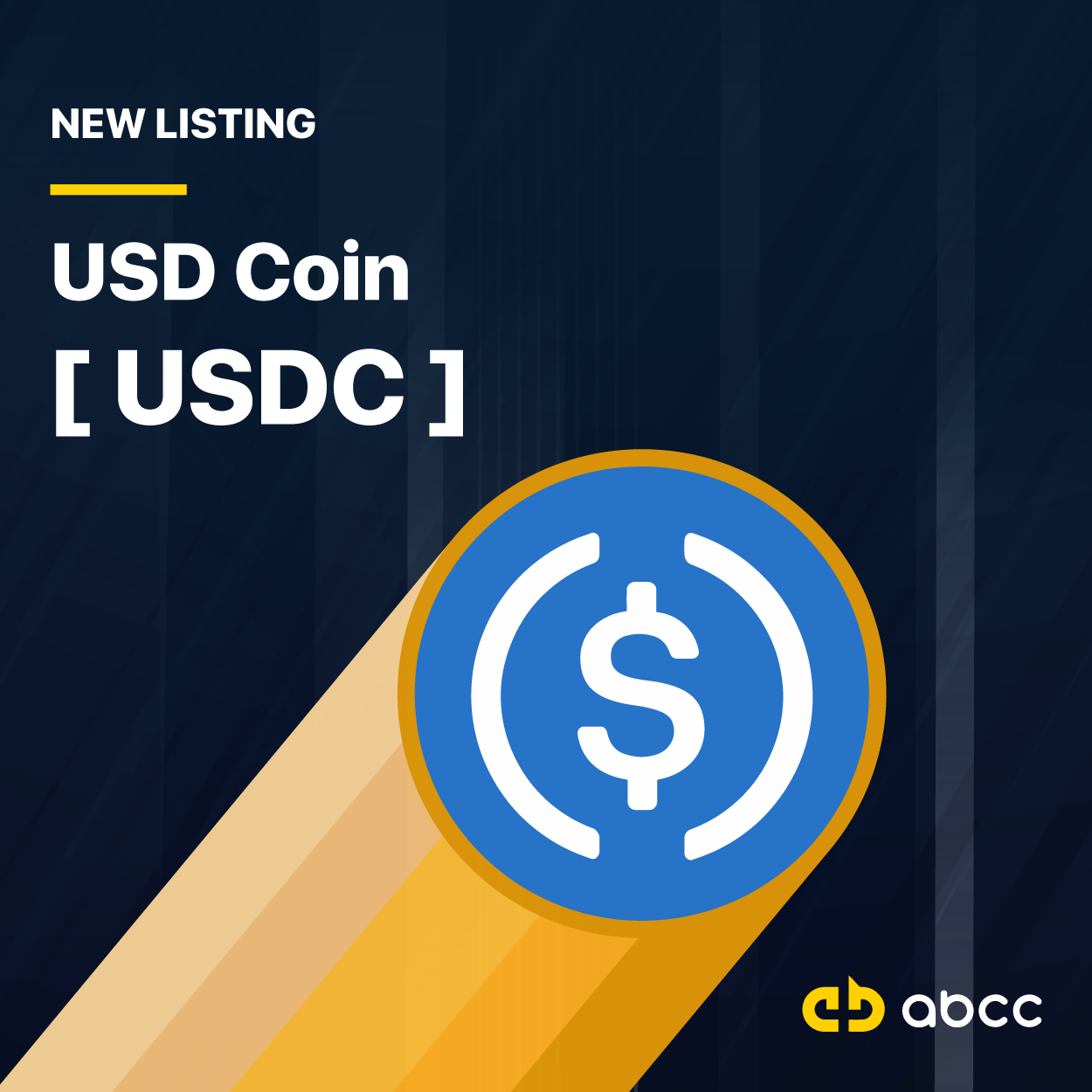 Fellow ABCCers,
We are excited to announce that ABCC has added a new cryptocurrency, USDC, for trading.
This has increased our trading pairs to include USDC/USDT.
Start Depositing and Trading USDC through our platform and experience our full range of services!
More cryptocurrencies and trading pairs are coming soon.
About USDC
USD Coin (USDC) is a collateralized stable coin that is pegged 1:1 to the U.S. dollar. All USDC in circulation is backed up by $1 that is held in reserve, in a mix of cash and short-term U.S. Treasury bonds. USDC acts as a bridge between dollars and trading on cryptocurrency exchanges.
Circulation
Max Supply: No Data
Circulating Supply (as of 05/07/2021): 25,505,862,386
Project Website
Contracts
0xa0b86991c6218b36c1d19d4a2e9eb0ce3606eb48
Start your easy and instant access on ABCC App:
Thank you for your support!
ABCC Team
July 19, 2021
Join ABCC Communities
Twitter - https://twitter.com/ABCCExOfficial
Telegram -
English: https://t.me/ABCCExOfficial_en
Russian: https://t.me/ABCCExOfficial_ru
Chinese: https://t.me/ABCCExOfficial_cn
Turkish: https://t.me/ABCCExOfficial_tr
Vietnamese: https://t.me/ABCCExOfficial_vn
Spanish: https://t.me/ABCCExOfficial_es
Data Source: CoinMarketCap
Risk Warning:
You should be aware that cryptocurrencies are subject to high price-volatilities. You are solely responsible for determining whether any investment, investment strategy or related transaction is appropriate for you based on your personal investment objectives, financial circumstances and risk tolerance. ABCC reserves the right to rescind and terminate our services to users in countries and jurisdictions where relevant laws and regulations apply.