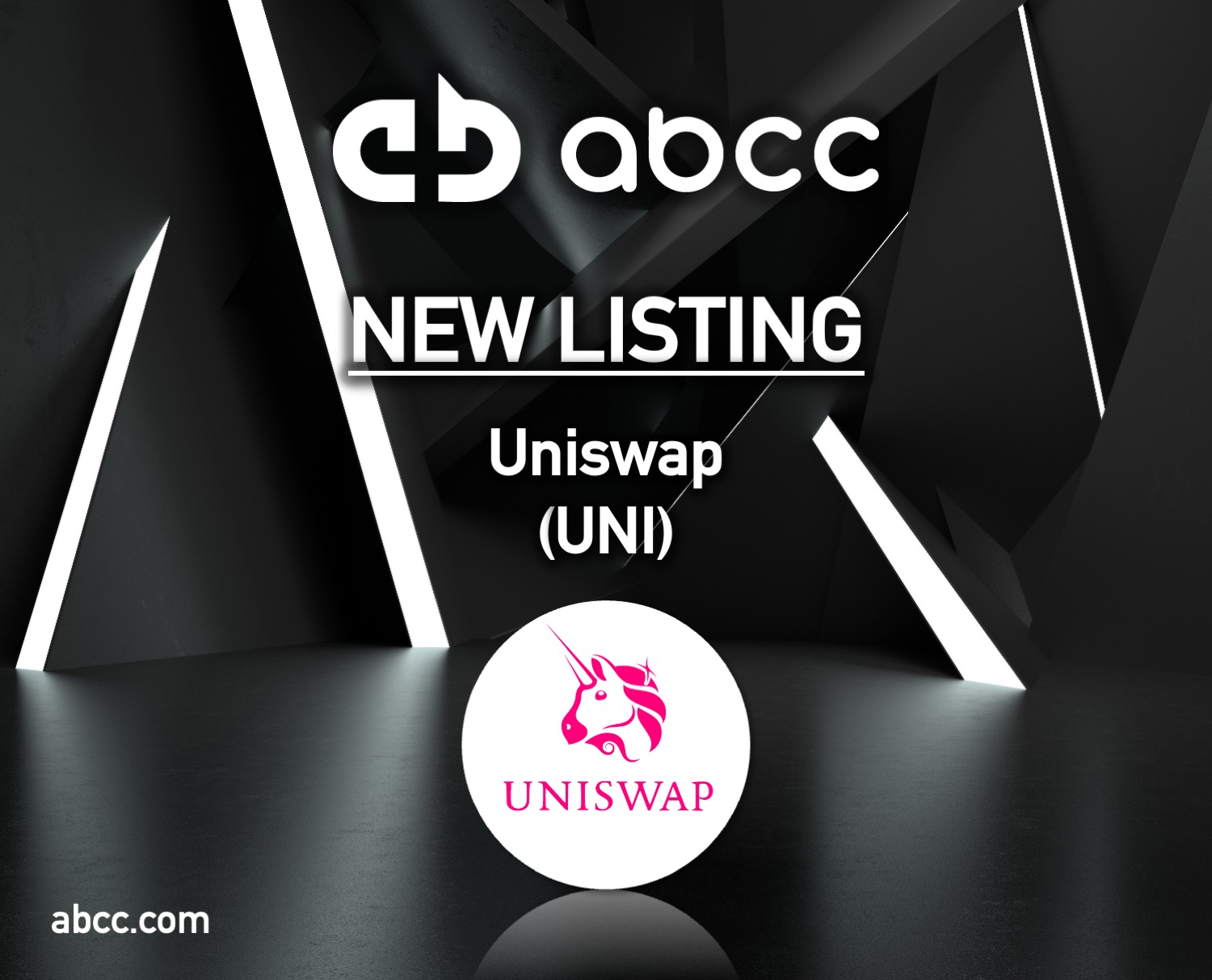 Fellow ABCCers,
We are excited to announce that ABCC has added a new cryptocurrency, UNI, for trading.
This has increased our trading pairs to include UNI/USDT.
Start Depositing and Trading UNI through our platform and experience our full range of services!
More cryptocurrencies and trading pairs are coming soon.
About UNI
Uniswap is a decentralized exchange (DEX), known for its role in facilitating automated trading of decentralized finance (DeFi) tokens. That makes it easy for users to swap an ERC-20 token for another ERC-20 token without the need of an orderbook. This works using an Automated Market Maker (AMM) where Liquidity Providers (LP) deposit tokens into the smart contract and this liquidity then provides a price quote to traders.
UNI is its in-house governance token. The UNI token allows token holders to participate in the governance of the protocol. Key decisions such as usage of the treasury or future upgrades can be decided through a governance vote.
Circulation
Total Supply: 1 Billion
Circulating Supply (as of 12/05/2021): 523 Million
Project Website
Contracts
0x1f9840a85d5af5bf1d1762f925bdaddc4201f984
Start your easy and instant access on ABCC App:
Thank you for your support!

ABCC Team
May 12, 2021
Join ABCC Communities
Twitter: https://twitter.com/ABCCExOfficial
LinkedIn: https://www.linkedin.com/company/abccexofficial/
Telegram -
English: https://t.me/ABCCExOfficial_en
Russian: https://t.me/ABCCExOfficial_ru
Chinese: https://t.me/ABCCExOfficial_cn
Turkish: https://t.me/ABCCExOfficial_tr
Vietnamese: https://t.me/ABCCExOfficial_vn
Spanish: https://t.me/abcc_es
Risk Warning:
You should be aware that cryptocurrencies are subject to high price-volatilities. You are solely responsible for determining whether any investment, investment strategy or related transaction is appropriate for you based on your personal investment objectives, financial circumstances and risk tolerance. ABCC reserves the right to rescind and terminate our services to users in countries and jurisdictions where relevant laws and regulations apply.