1. iOS Enterprise: click here to download;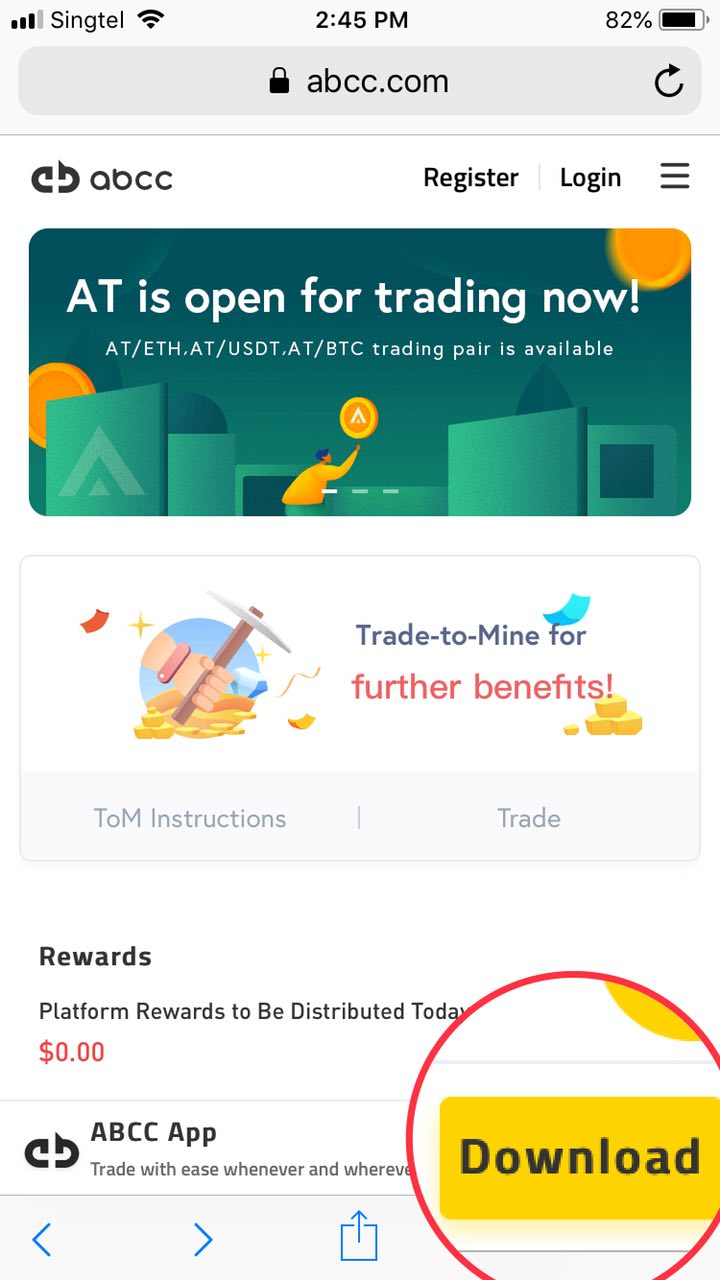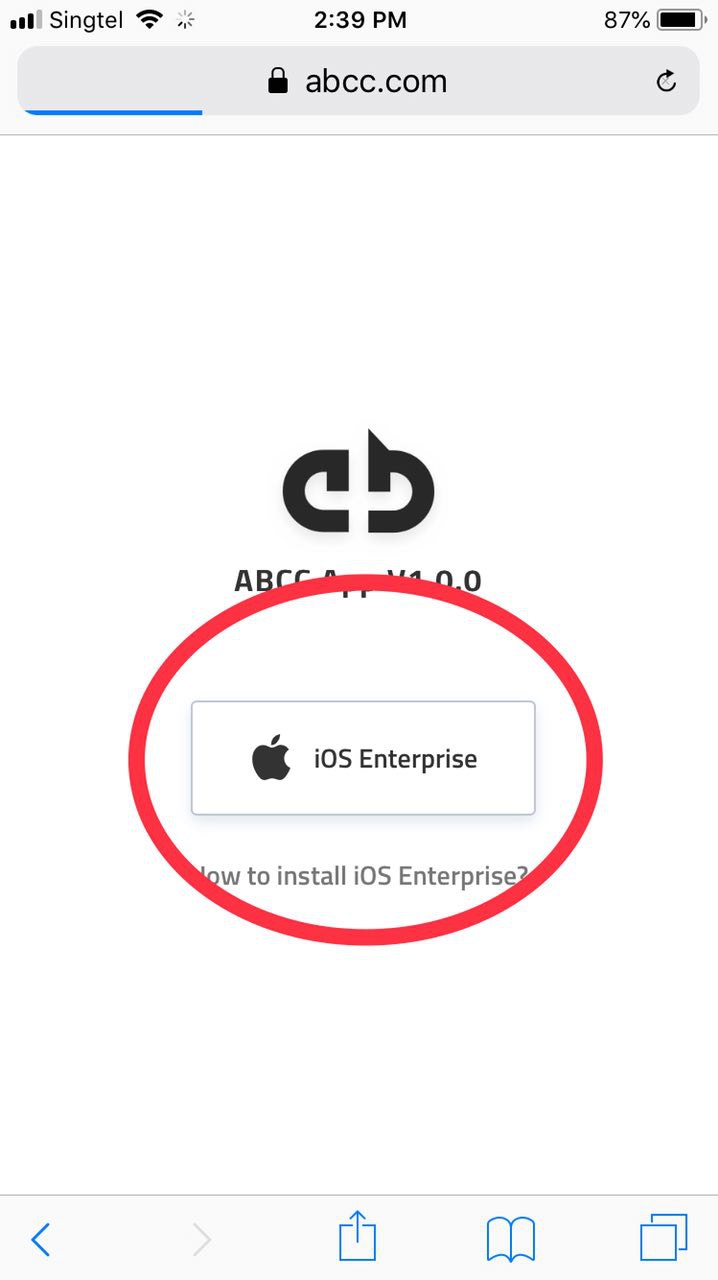 2. Click [Install] and begin downloading;
3. Click [Cancel]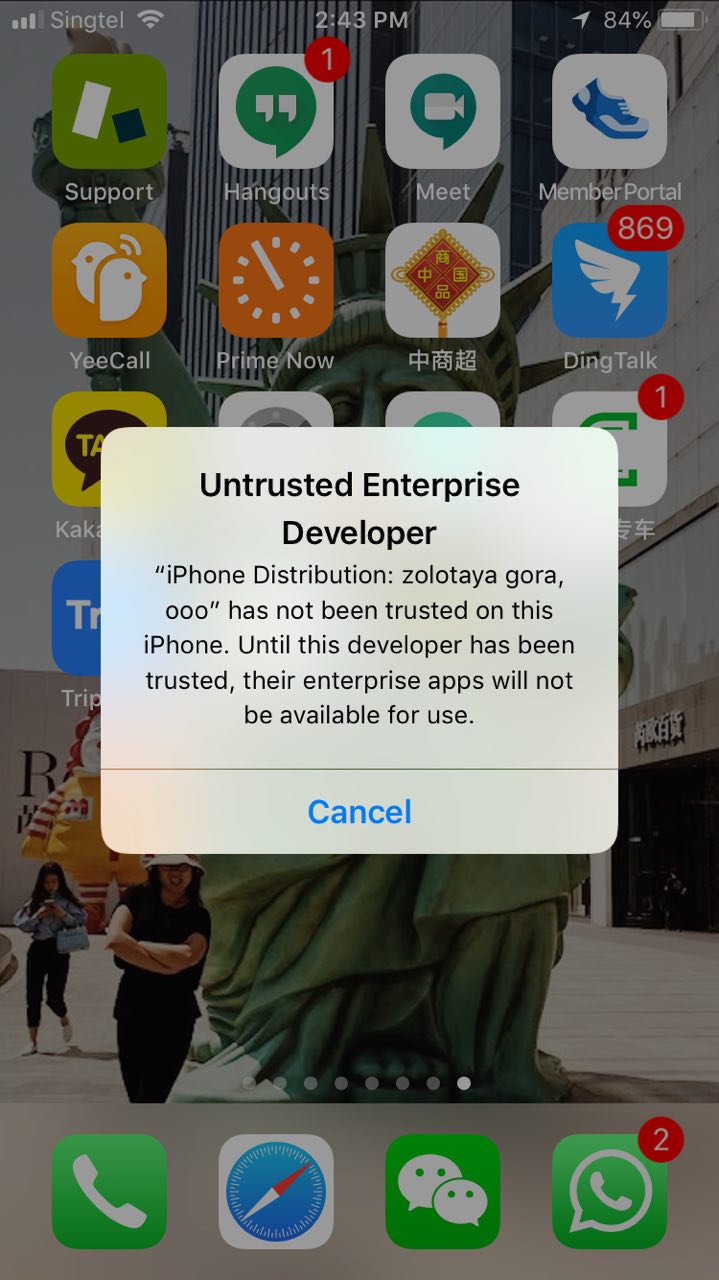 4. Open [Setting > General > Profiles & Device Management] on your phone as shown below:
.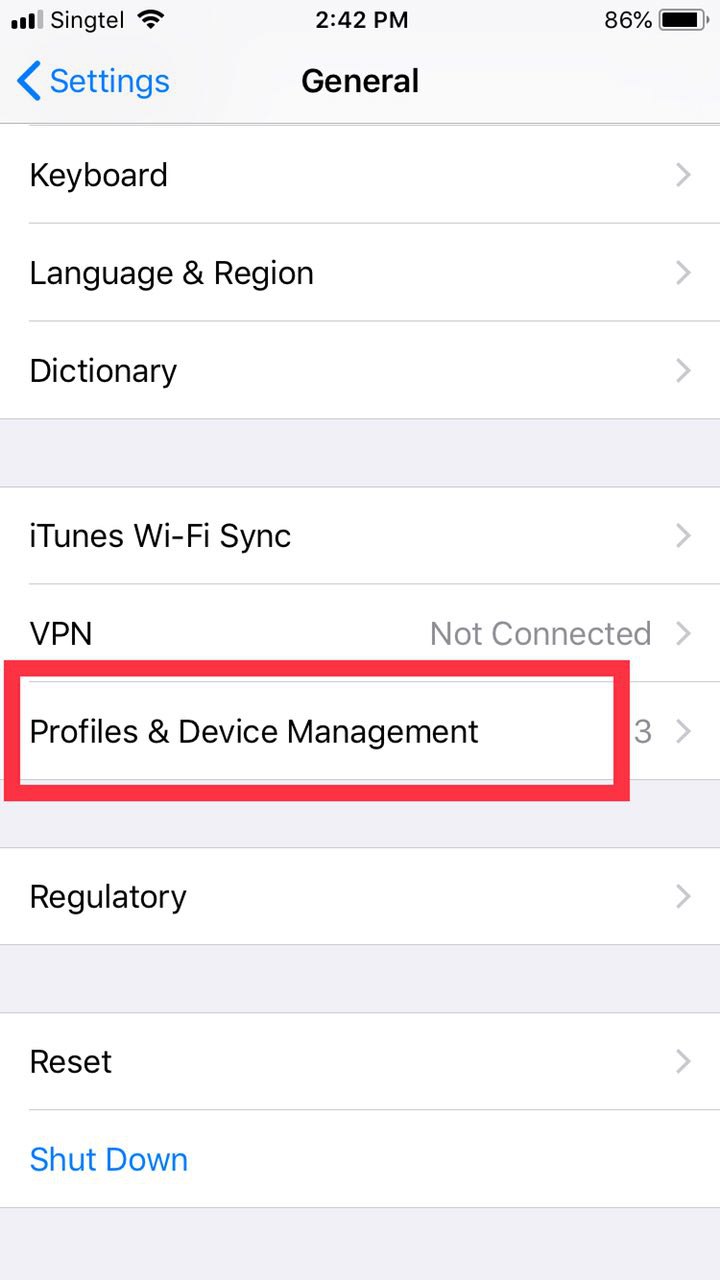 5. Click "zolotaya gora,ooo" to enter the next interface, click <Trust zolotaya gora,ooo>, and click <Trust> on the below pop-up window;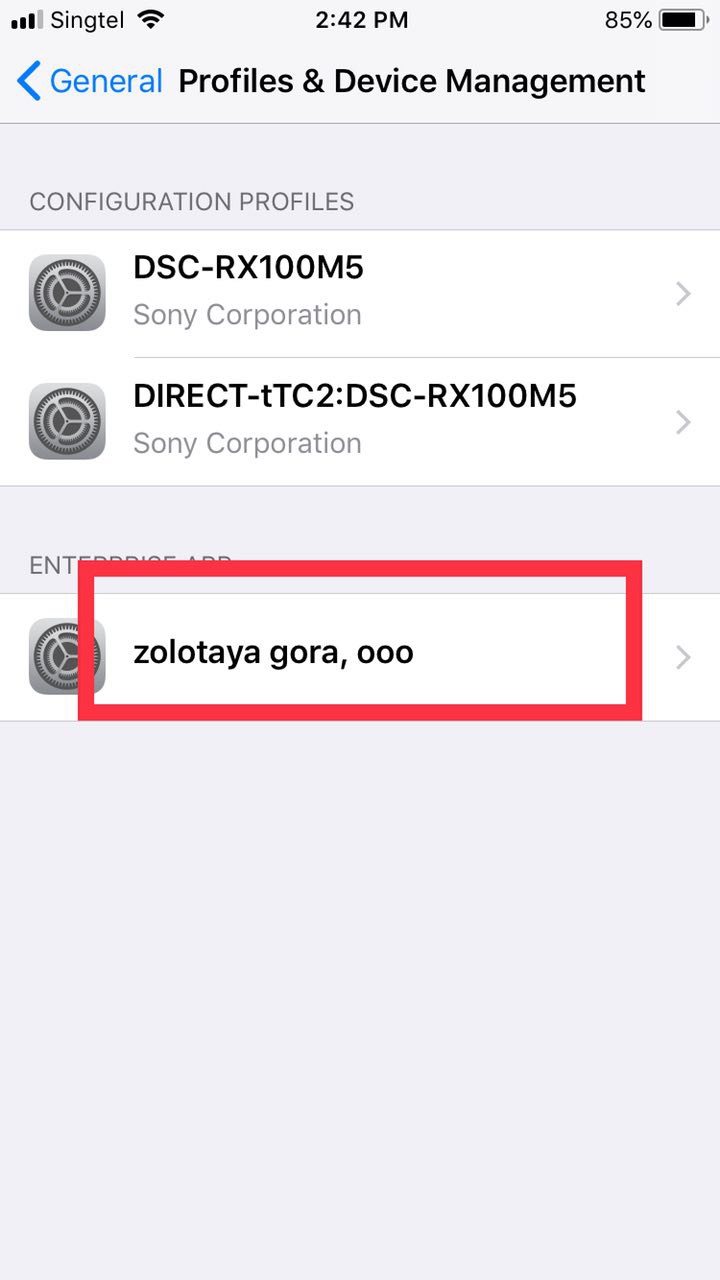 .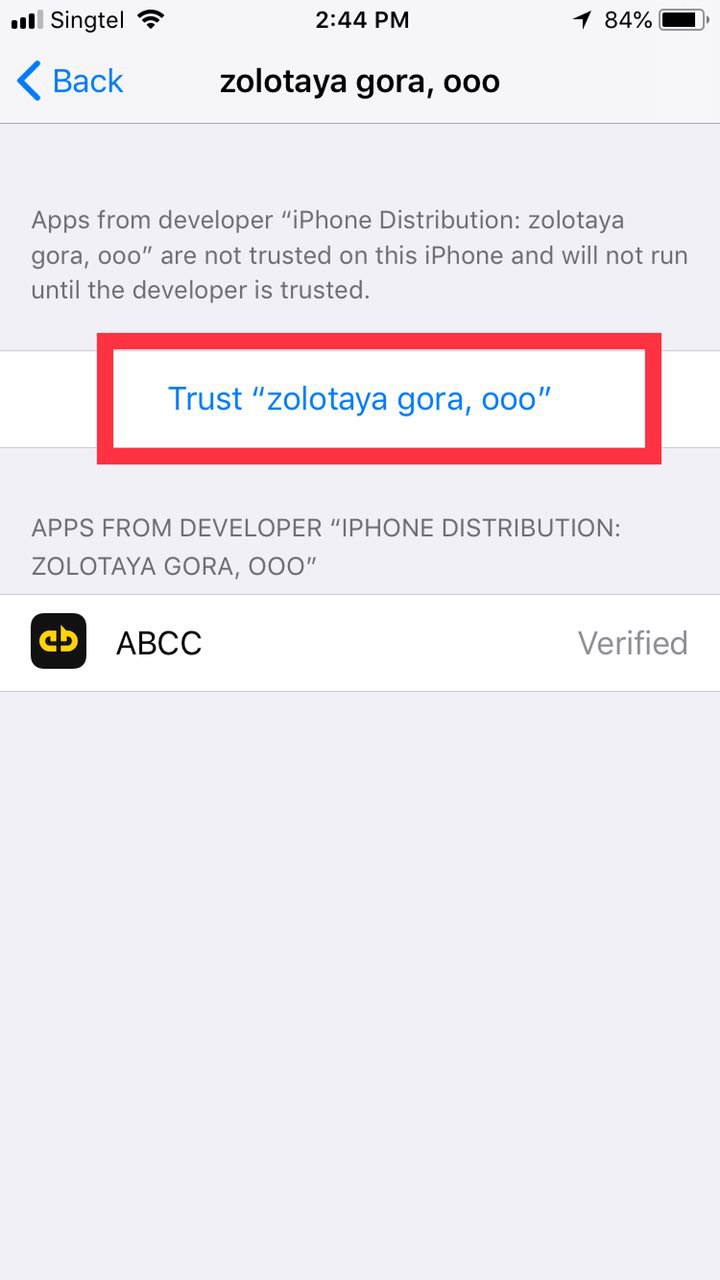 .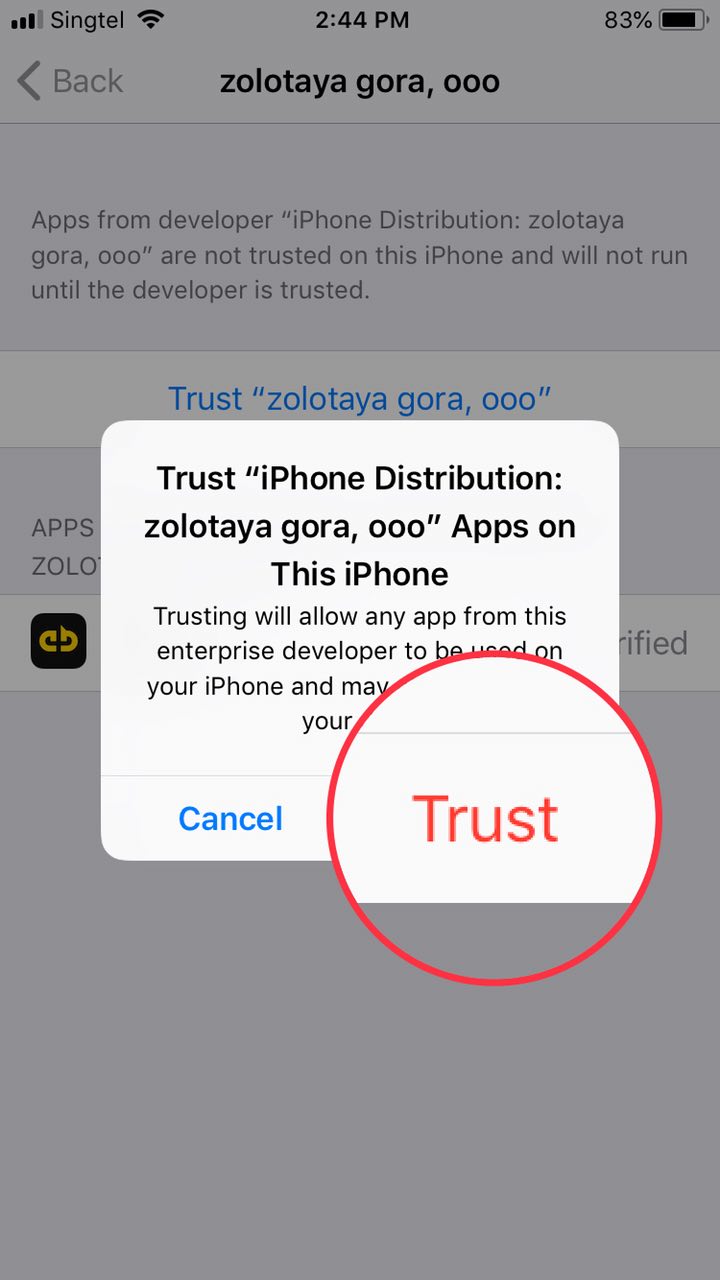 7. Now you've completed downloading and installing; you can start to use the ABCC App.