1. Click Funds at the upper right-hand corner of the ABCC homepage to enter the funding page.

2. Select the coin you would like to deposit. Using BTC as an example, click the Deposit button.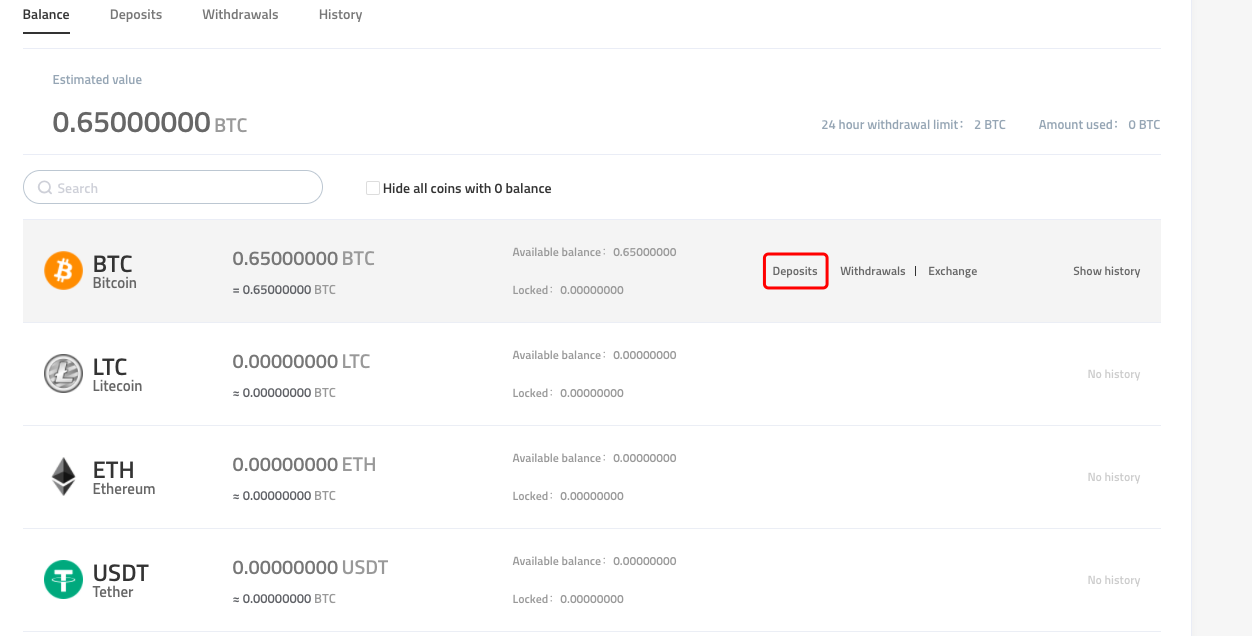 3. Look up the wallet address. You can click on the Copy button to copy the address. As an example, to deposit BTC into your ABCC account, paste the address into the withdrawal address field on the platform you are withdrawing from, and fill in the withdraw amount as well as address label.
4. Deposit status lookup: Return to the ABCC official website, click Funds - Records to check the progress.